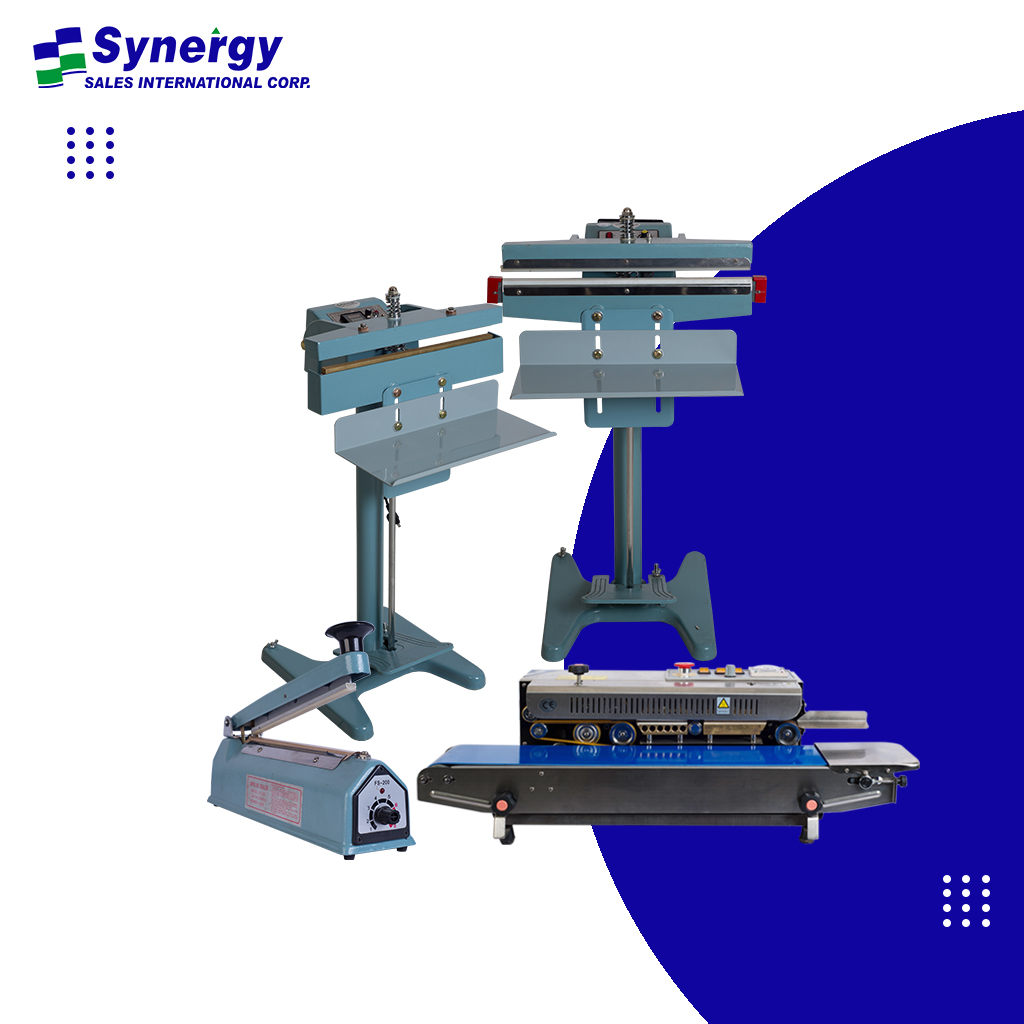 Hand, foot, or band sealers: which is the best for you and your business?
By: admin -- March 15, 2021
With the current state of the world, being in the middle of an economic crisis and a pandemic brings people to be creative in earning a livelihood. There's a sudden boom of online retail shops that the packaging industry needs to cater to. As an online retailer, one has to identify which equipment he or she needs to use for efficiency and reliability.
Synergy's sealing machines are utilizing heat energy to seal products in containers used for consumption or in bulk. These products are packed in materials such as plastic bags or containers, blister packs, and other materials to ensure the product's quality and integrity.
Band Sealers are ideal for high-volume packaging and sealing thermoplastic materials. It is also relatively easier to operate due to its straightforward mechanics. It is perfect for resellers and distributors of various industries (food, chemical, pharmaceutical, beverage, etc).
Hand sealers are energy-efficient and quick-and-easy to use machines in packaging and sealing products. It is compact but portable, perfect for start-up businesses in the food and economic industries.
Lastly, foot sealers are highly convenient machines that allow you to free both of your hands for quicker and more accurate sealing and packing. They're available in direct heat that is appropriate for thicker packaging for sealing and impulse electricity that does not require warm-up time.
Now you know the use of these types of equipment, make sure to partner with us in growing your business! Synergy is committed to delivering excellent service to you and your company.
Send us a message now to inquire about our products.
Email: info@synergysales.com.ph
Facebook: Message us